Do you need a sash replacement?
Replace vs. Repair Timber Window London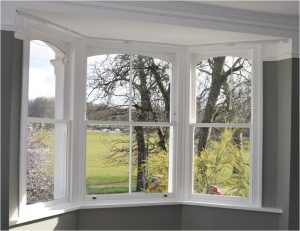 Winter is over. In order to prepare you for the next winter season, we present the solution for saving energy, better climate conditions in the rooms where you are staying and warmer life.
There are many reasons why you should replace the windows: if they are looking old and tired, the sash is coming apart, poorly insulated, the glazing is falling out or they are not in keeping with the interior styling of your home… In any case, we can help you.
Repairing sash windows usually includes repair of boxes and sashes, replacing of all sash cords, replacing damaged glazing, changing the pulleys, installing new parting and staff beads and adding draught proofing. Most repairs on sash windows can be done from inside the house.
If the windows are in a particularly poor condition or the entire window is damaged beyond repair you should think about the replacement sash windows. This job includes replacing the sashes and box. Also, if you want to change the size or shape of your window, if there is rot on the window frames or your windows are out of square – this is the best option for you. It is definitely better, longer-lasting and safer option, given that the new windows will be completely bespoke to suit your needs. The job will be done professionally, correctly and within the agreed period of time. We're here to propose a solution to the problem, to organize the work and to finish the complete replacement so as to satisfy your highest expectations.
The summer is definitely the most appropriate time of year to change the windows. Replacing sash windows in these months can be faster and more efficient than in other periods.
New sash windows can save you energy, money, and make your home more comfortable, enjoyable and ultimately more beautiful.
Let our experience, knowledge and top quality materials be the greatest pleasure for your home!